Toronto's National Yacht Club hosted the 2022 Melges 24 Canadians. The regatta saw a total of 10 boats, with 7 coming from Ontario and 3 boats from the United States.
Day one started with light winds shifting counterclockwise throwout the day. Just before the start of race 4 the wind increased for 20 plus knots that provided some exciting planing and spectacular wipeouts. Zingara helmed by Richard Reid of the hosting club took an early lead and never looked back, posted 1,1,4,1 on day one. Dan Berezin's Surprise, also from the National Yacht Club, had consistent 3,3,2,3 finishes and completed the day at second place followed by Scot Zimmerman and team Bad Idea from Traverse City, Michigan (2,9,6,2).
The day completed by a great BBQ sponsored by team Zingara.
Day two started with a bad surprise for Bad Idea, who discovered a failure of the spinnaker sheave at the mast top and unfortunately had to retire for the rest of the event. Four more races were sailed in light to medium winds. Again, Zingara continued the winning spree with 1,1 and 2, following by a close encounter with Surprise at the finish of race 8 that led to Zingara's decision to retire from this race. Surprise continued sailing consistently, posting 3,2,3,2 and sitting comfortably at the second position by the end of the day. Jim Pearson's CAN-737 Slippery from South Port Sailing Club in Windsor, Ontario, posted 2,8,4 and 1, and completed the day in third place.
The day followed by a nice dinner at the National Yacht Club's restaurant, accompanied by a DJ.
The final day of the regatta saw again light to medium South-West wind. Zingara never stopped and won the remaining two races, followed by Surprise with two second place finishes. Robert Wigny's CAN-523 Notorious helmed by Kevin Brown had their best day of the event finishing in third twice. It was Mike Gozzard's CAN-31 Rush however, with 5 and 4 finishes, who climbed to the bronze medal position by the end of the day.
Thank you to the race committee, led by PRO Dave Sprague, for a fantastic job done. The club staff, and volunteers did an excellent job in ensuring the success of the regatta.
The top 3 overall winners:
Richard Reid, CAN-853 Zingara;
Dan Berezin, CAN-629 Surprise;
Mike Gozzard, CAN-31 Rush;
Corinthian division:
Dan Berezin, CAN-629 Surprise;
Robert Wigny, CAN-523 Notoruous;
Jim Pearson, CAN-737 Slippery.
The regatta was a final event of the Quantum Great Lakes Cup. Mike Gozzard and team Rush are the winners of the cup in 2022!
Congratulation to all the winners!
The National Yacht Club will host the North American Championship on September 14 – 17, 2023.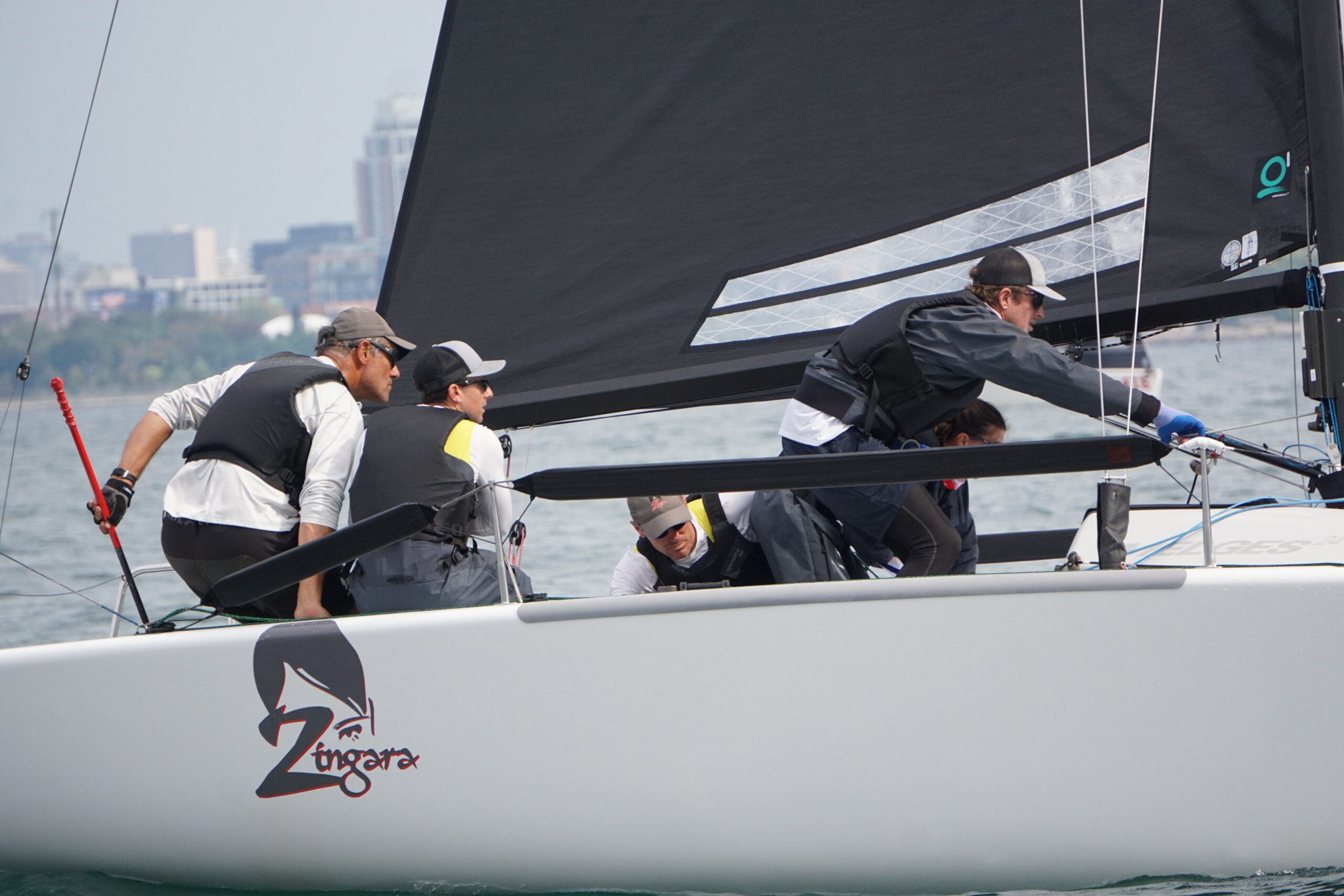 Zingara. Photo by Daren Sameshima.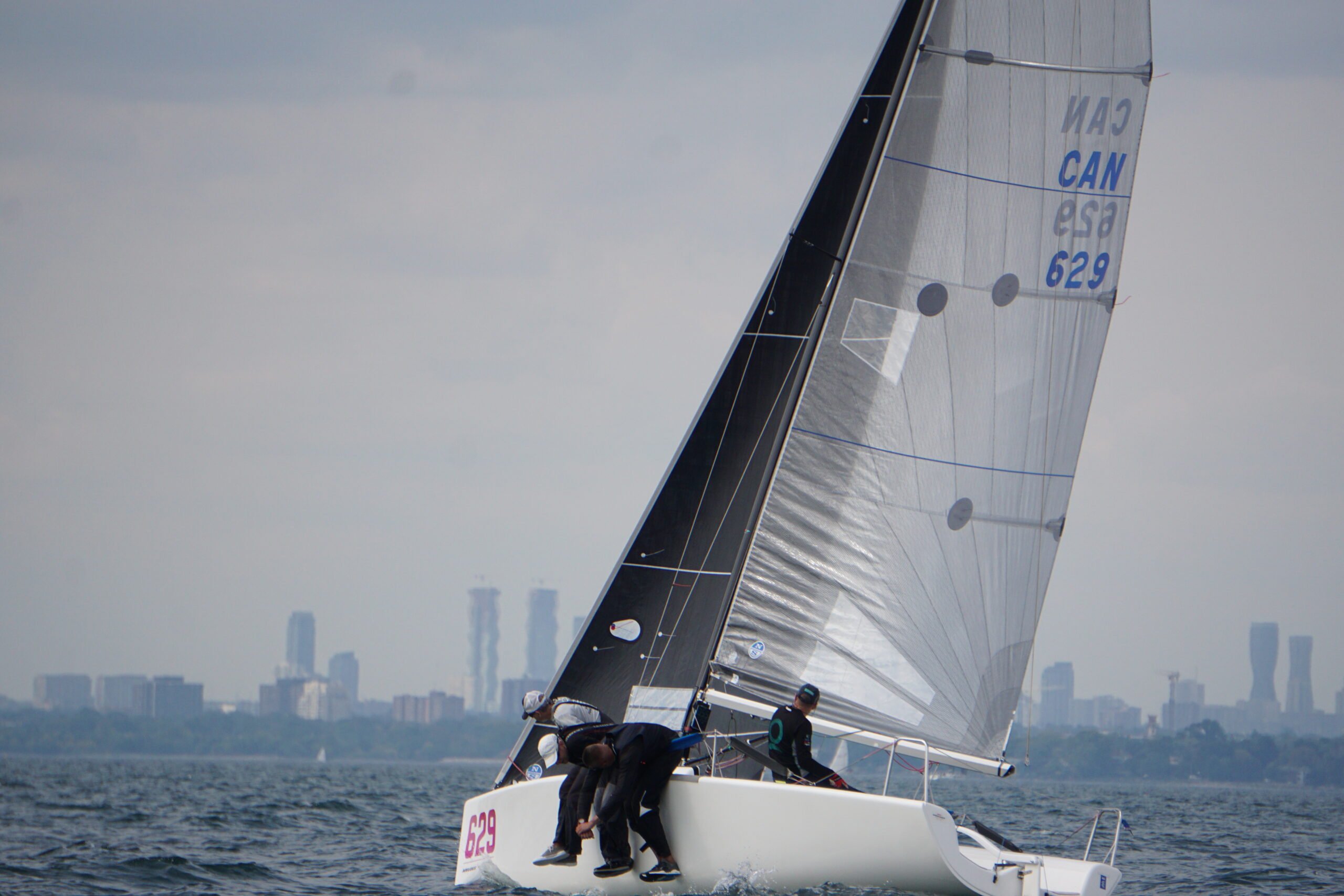 Surprise. Photo by Daren Sameshima.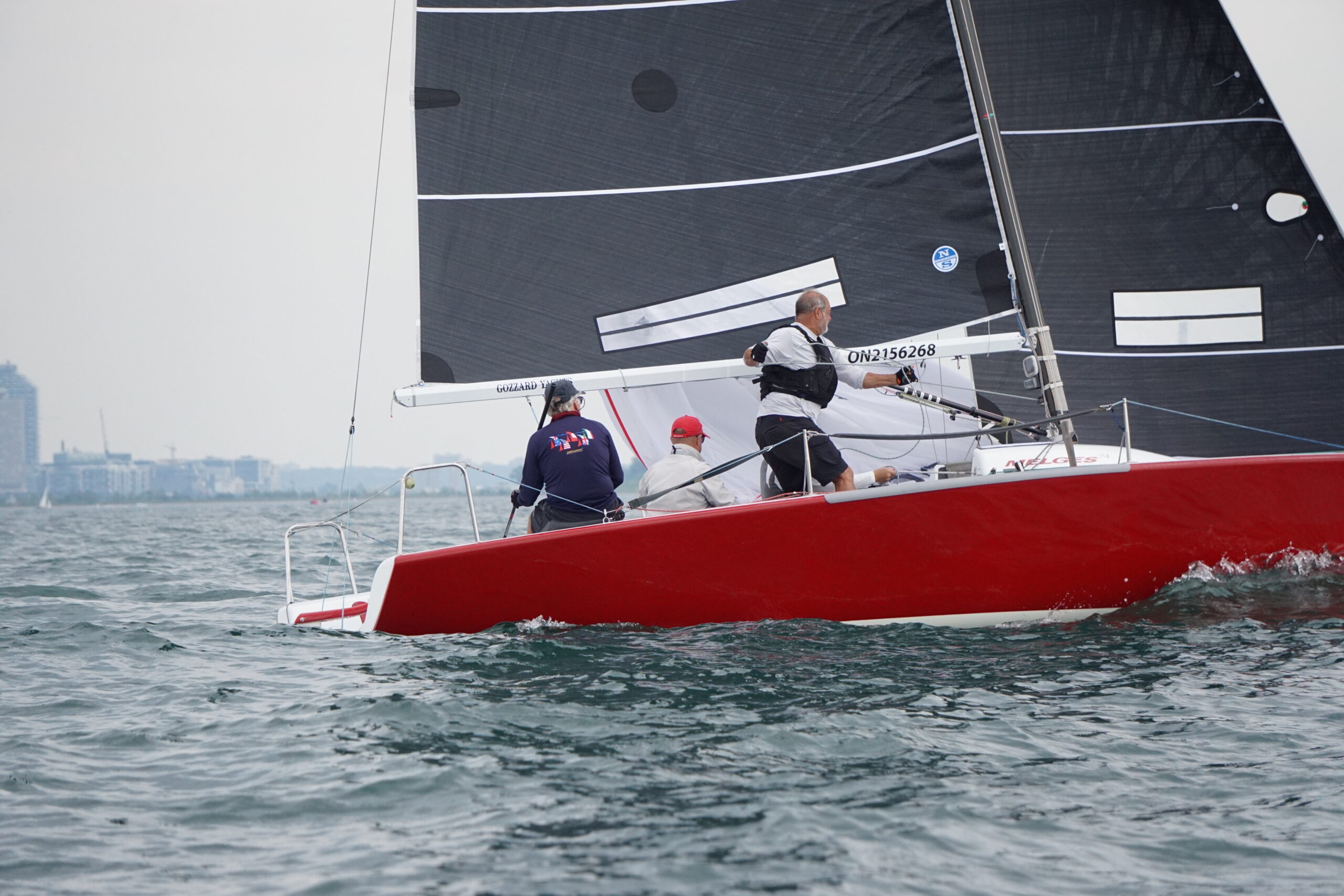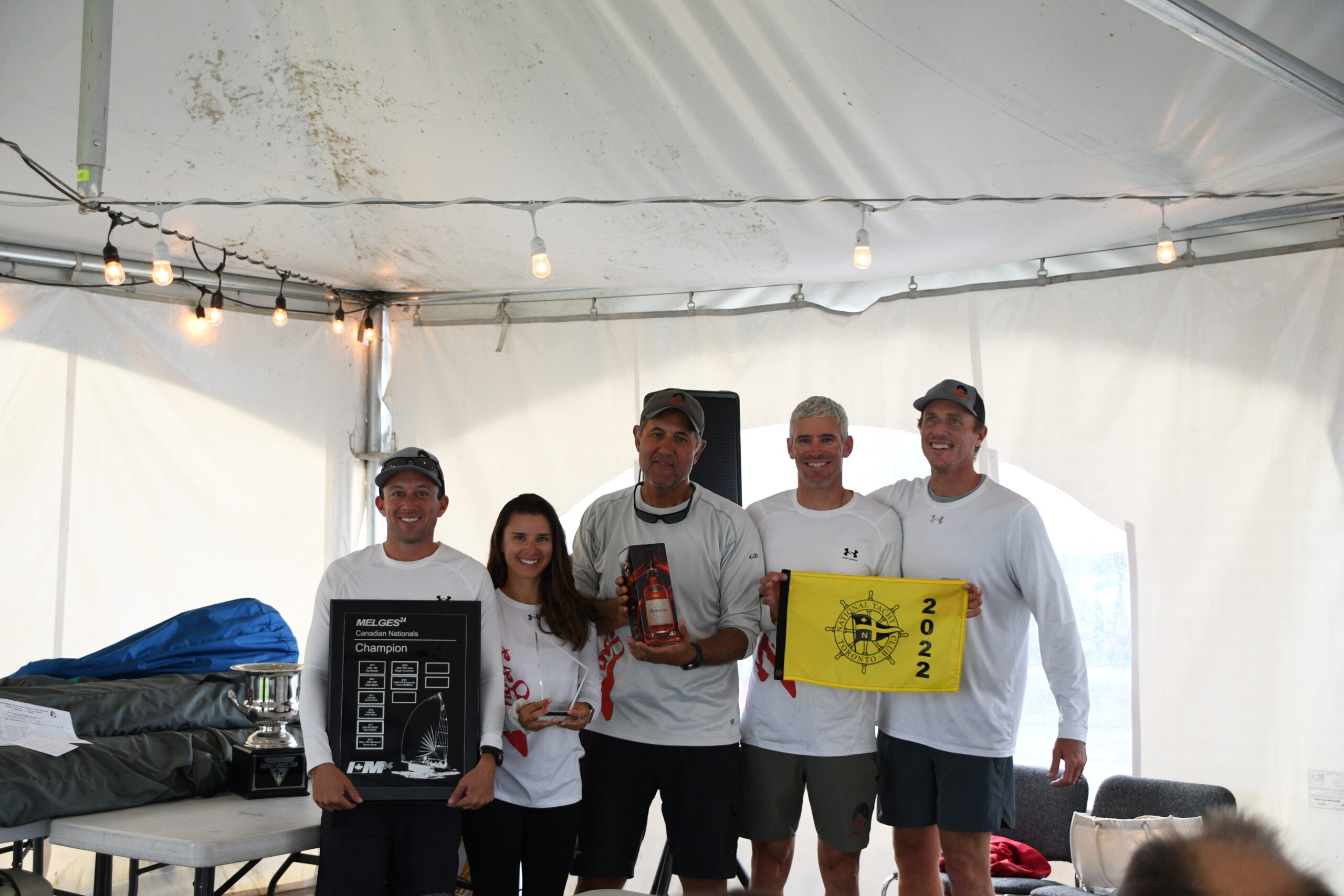 Photo by Alina Heinrich
Photo by Alina Heinrich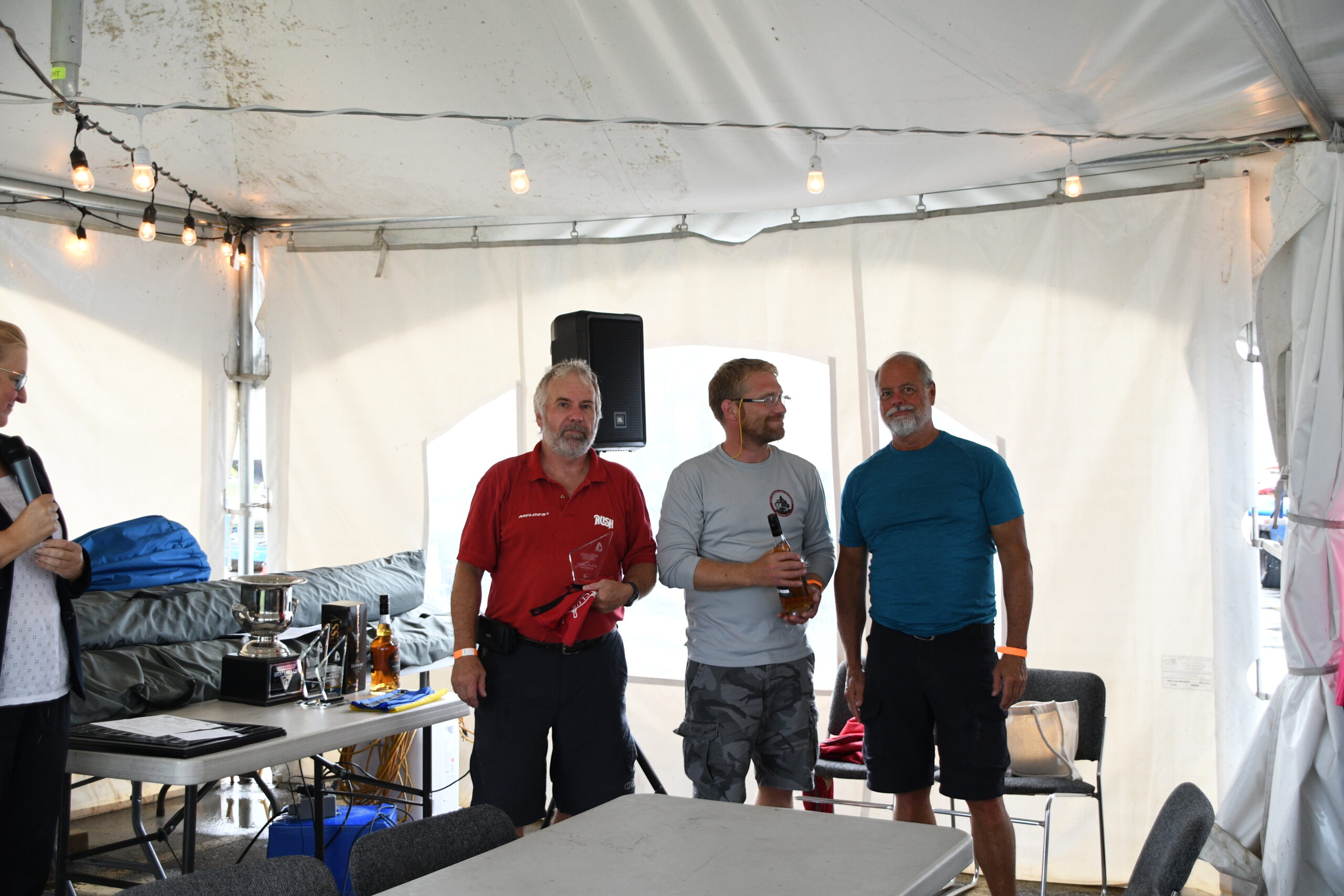 Photo by Alina Heinrich