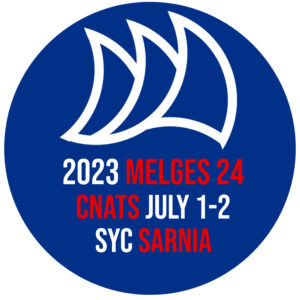 Registration is now open for the 2023 Melges 24 Canadian National Championship, held at the Sarnia Yacht Club in Sarnia, Ontario July 1-2, 2023.
Conveniently located on the Southern end of Lake Huron, it is easily accessible to both Canadian and American boats, with the Port Huron Yacht Club graciously hosting boats that would to prefer launch and stay on the American side of the border. Weigh-in and measurements will also be available at PHYC; please contact the organizers for available times.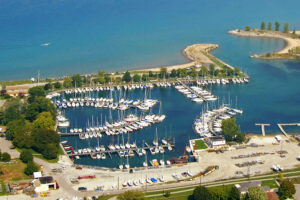 On Friday June 30th there will be pizza, snacks and refreshments starting at 6:30pm and weigh-in occurring from 5:30-8pm. There will be 2 full days of racing on Saturday and Sunday, along with dinner provided on the Saturday evening and awards on the Sunday evening at the Sarnia Yacht Club.
We look forward to seeing everyone for the Canada Day long weekend.
Important Links: